Communication in the Hospital Environment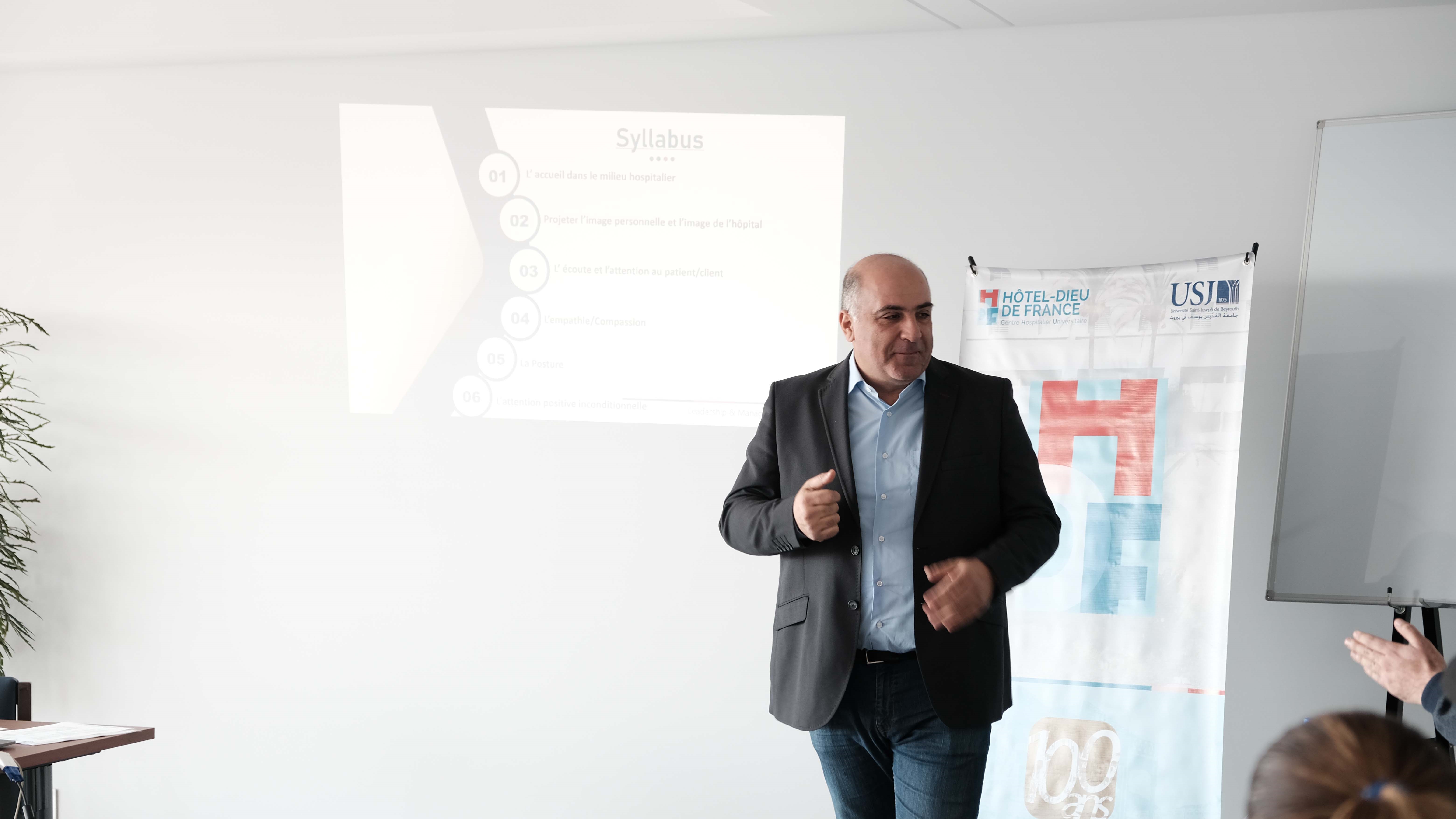 After three years of pandemic, the Human Resources Department - Professional Training Center resumes its "Continuing Education" activities, and launches a new training program, entitled "Communication in the Hospital Environment".
In collaboration with the Leadership and Management Academy, represented by Mr. Raymond El Khoury, the first sessions were held on January 26 and 27 at the HDF Training Center. These sessions were based on a reflective exchange of practices and experiences between the staff members present, concerning themes related to welcoming, listening, empathy, good posture, quality of presence and unconditional positive attention. This is followed by a series of dynamic exercises designed to encourage interaction among participants.
This program will be available throughout the year to allow all concerned staff to participate.